Below is a small sampling of logos I have designed for various clients with a brief explanation of the thought process behind them.
Berkeley Hall School
Berkeley Hall School, founded in 1911, is situated on 66 acres amid the natural beauty of the Santa Monica Mountains. It was of the highest importance that this be conveyed in their logo. Both the chosen typeface and the framing of the mountain illustration are a nod to the craftsman style prevalent in the early 1900's, updated with a touch of modern. Applied in an unexpected manner, the color palate of teal and green echo the green of the surrounding mountains and the clear, blue sky.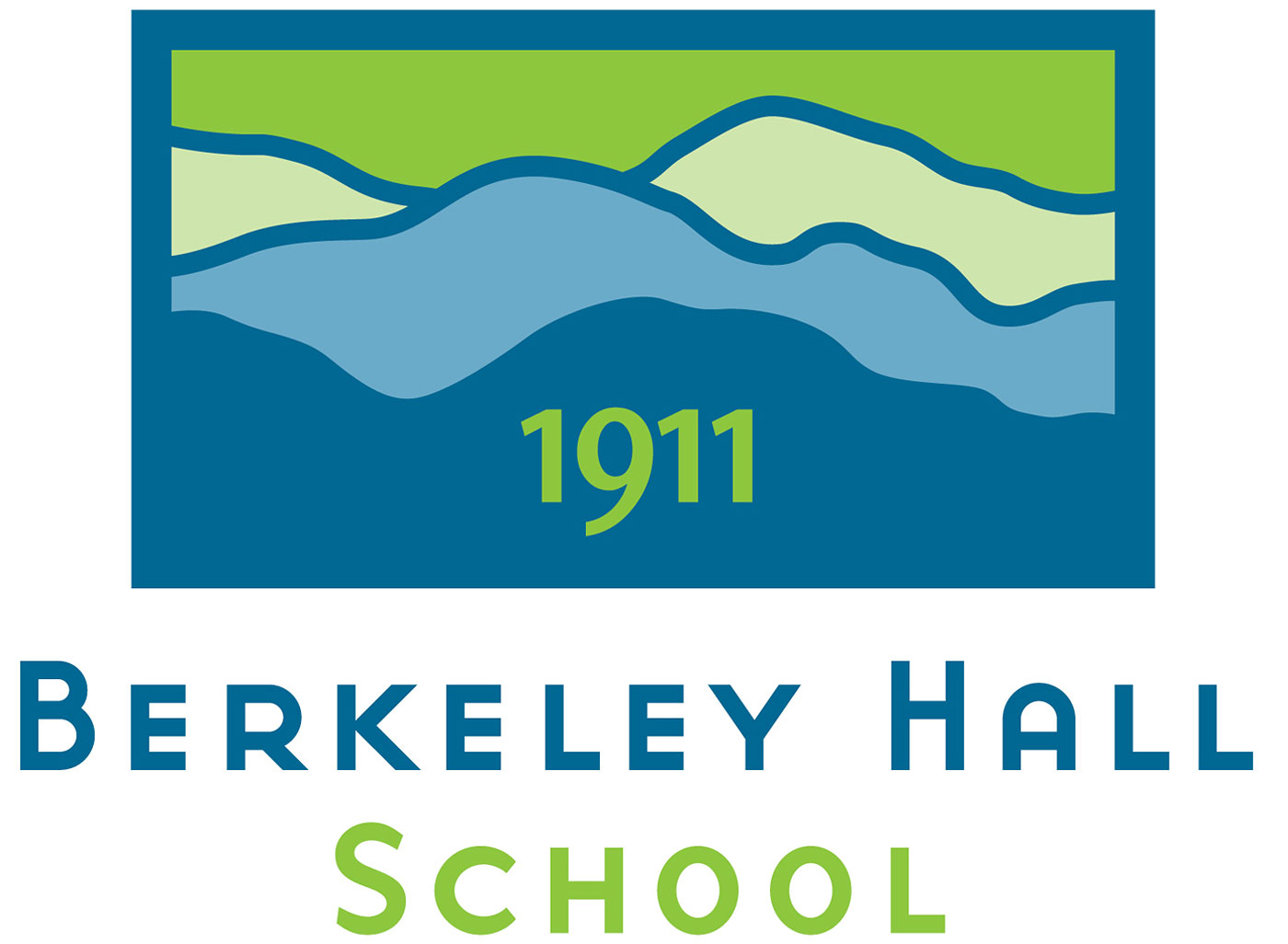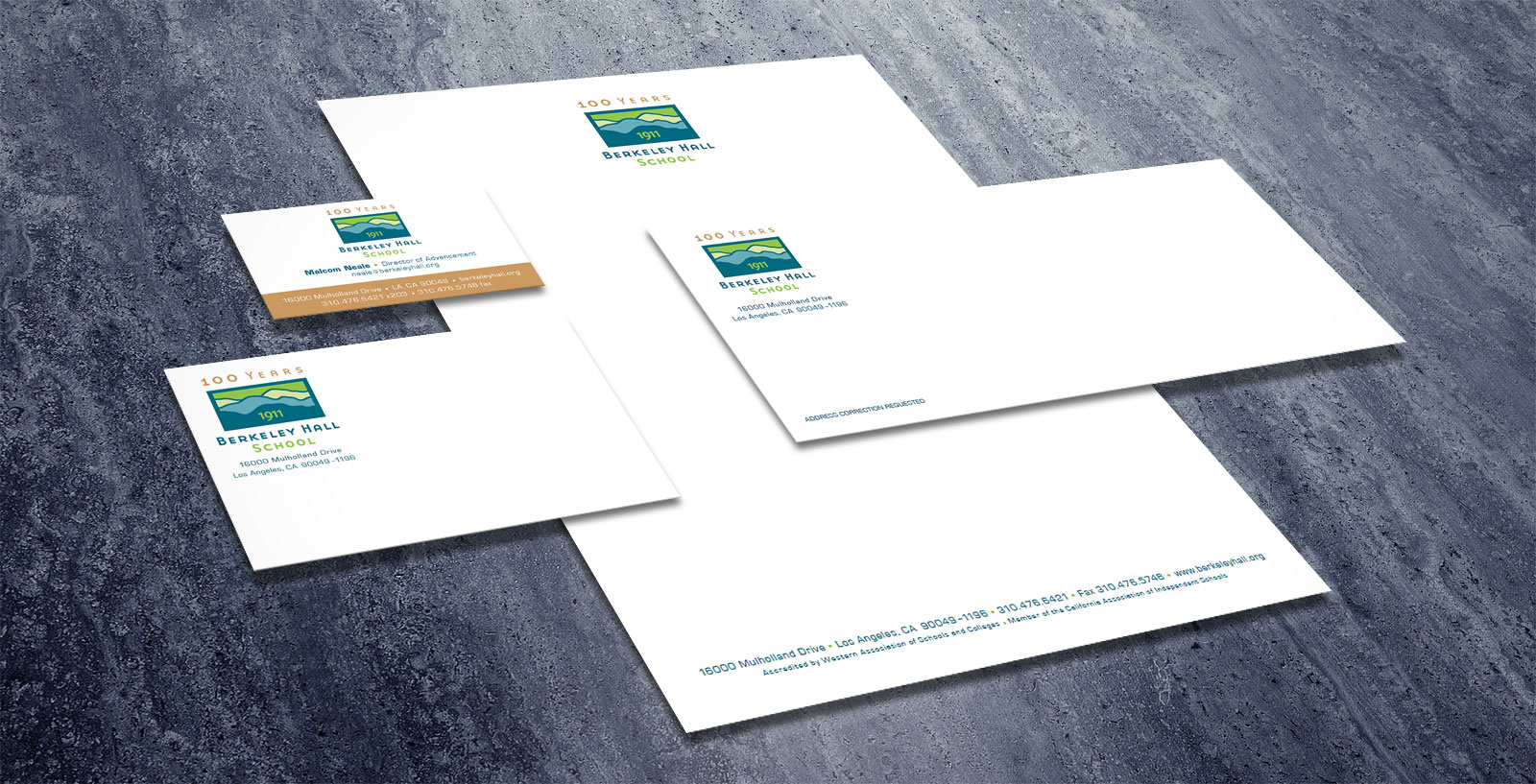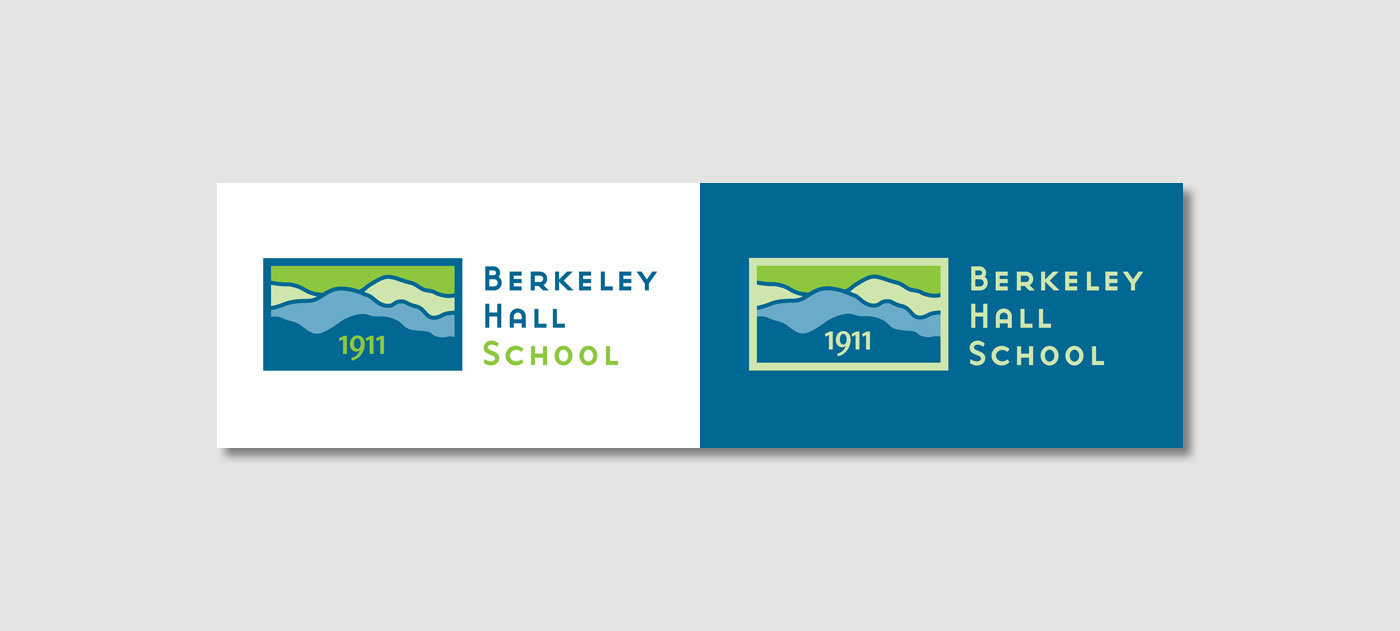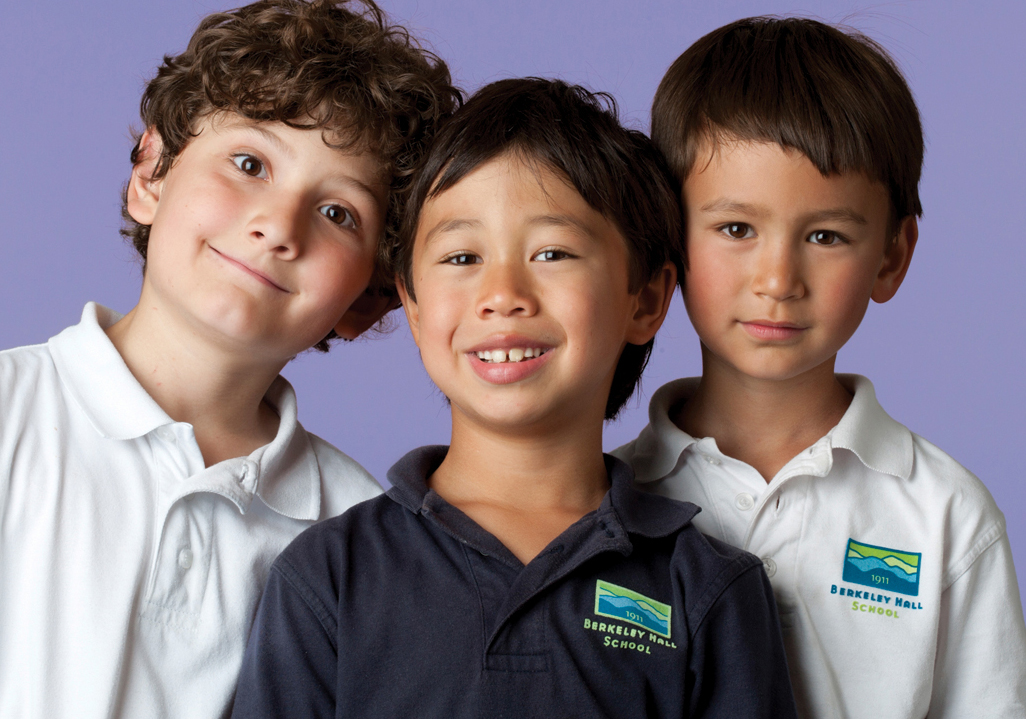 The Oasis School
The Oasis School was founded to give students with learning differences a no-fail middle school where students are inspired by organic, learning processes to discover their innate abilities and are provided a fertile ground for learning. I chose a friendly, sans serif font to convey the welcoming atmosphere at the school. The "i" as a leaf is a reflection of the nurturing growth these children will experience with their teachers. The soothing green and aqua color palate were selected to reinforce that vision.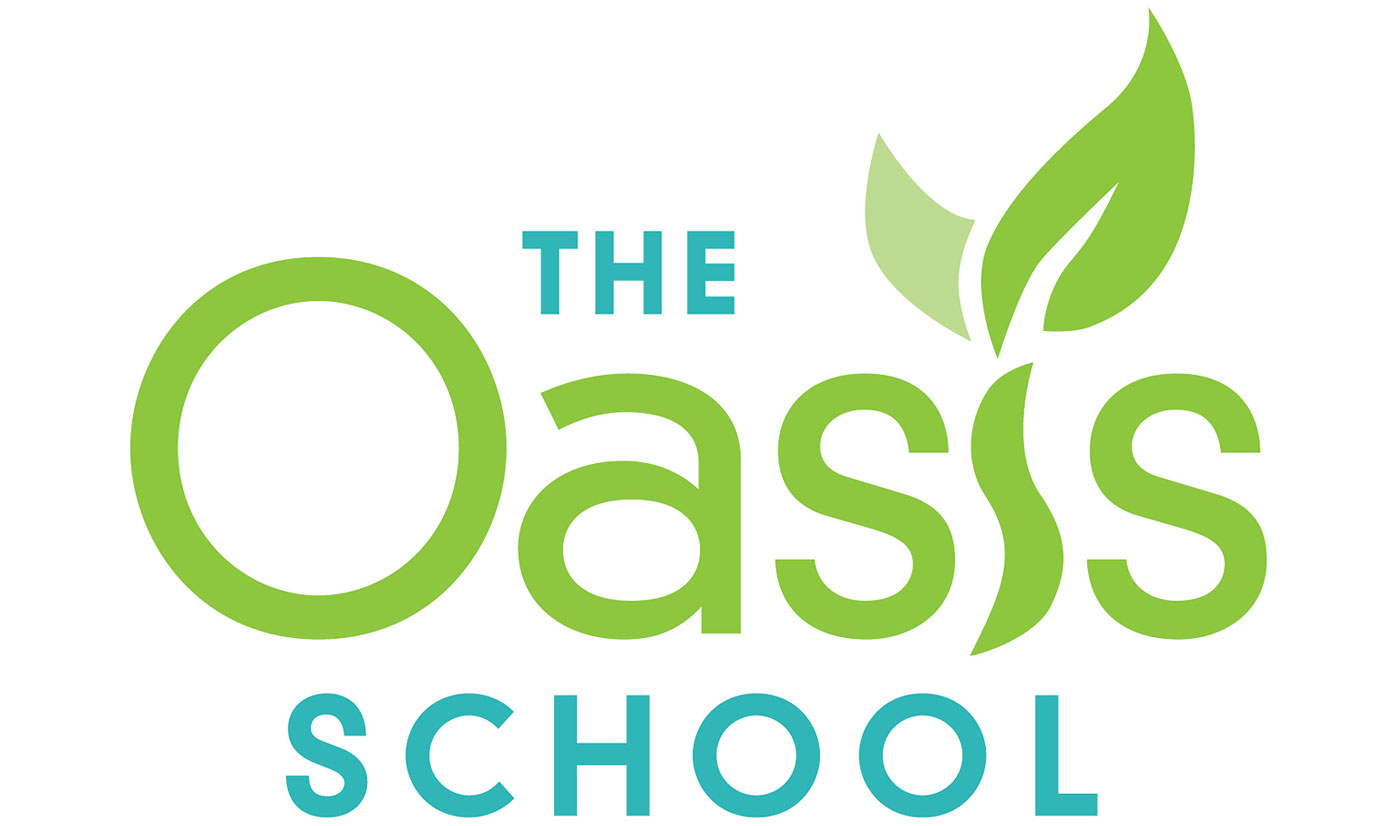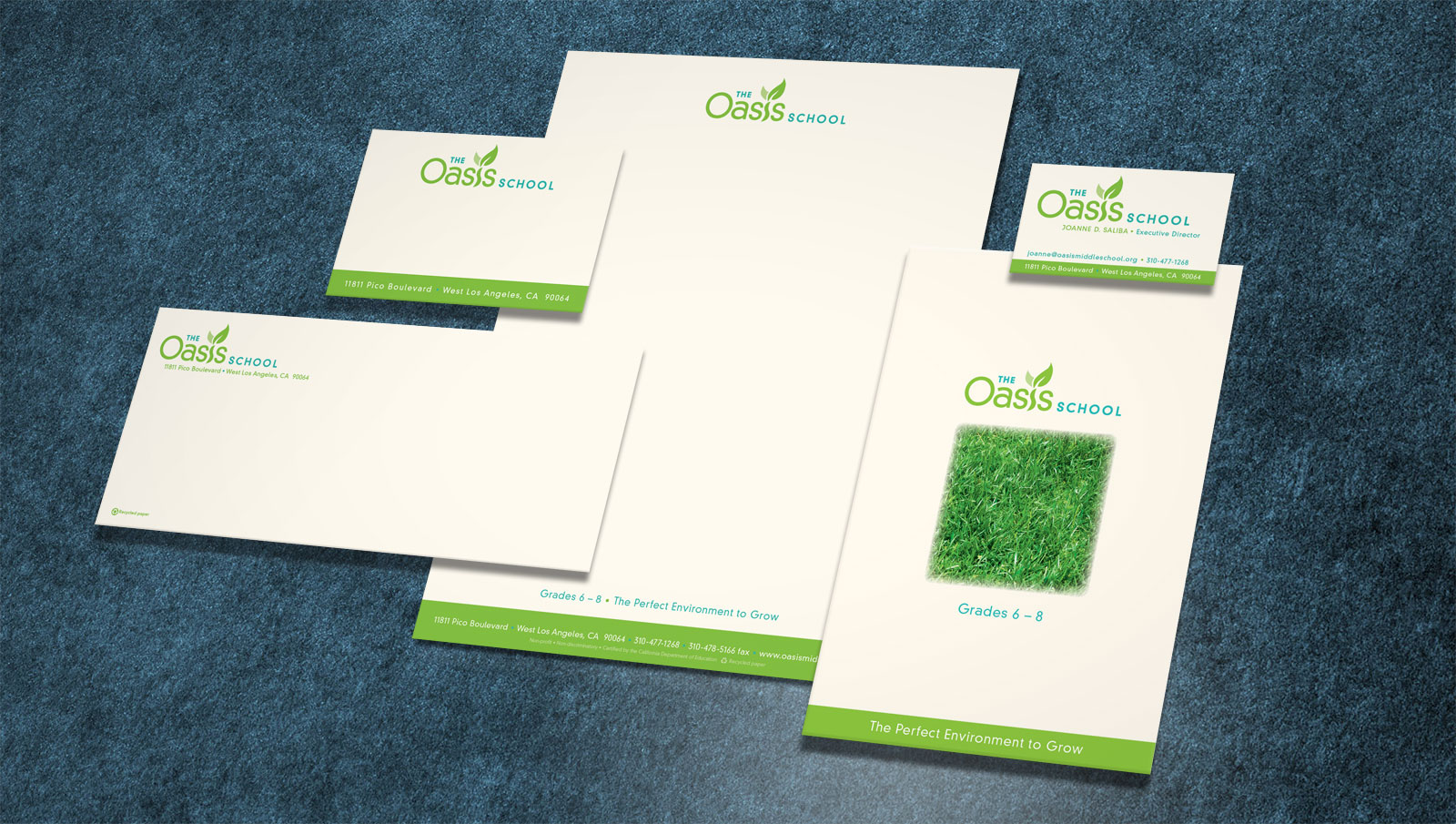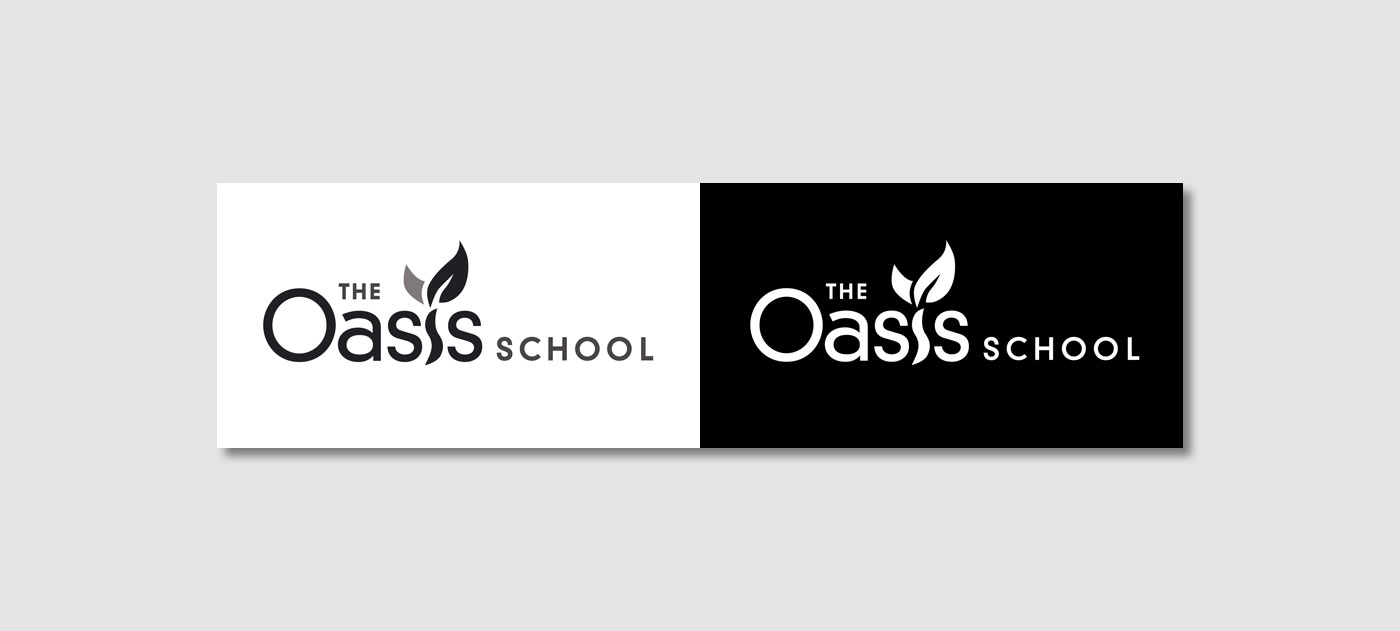 Miraleste School Musicals
For these musicals, my assignment was to develop new logos which embodied the core of each show. For Thoroughly Modern Mille and Legally Blonde, I had free reign and did not need to follow previous graphic treatments. With Aladdin, however, I was only allowed to update it to the degree that it would still fit into the Disney family of Aladdin logos. The final logos were used on posters, postcards, programs, outdoor signage, t-shirts, eblasts, social media, order forms, DVDs and tickets,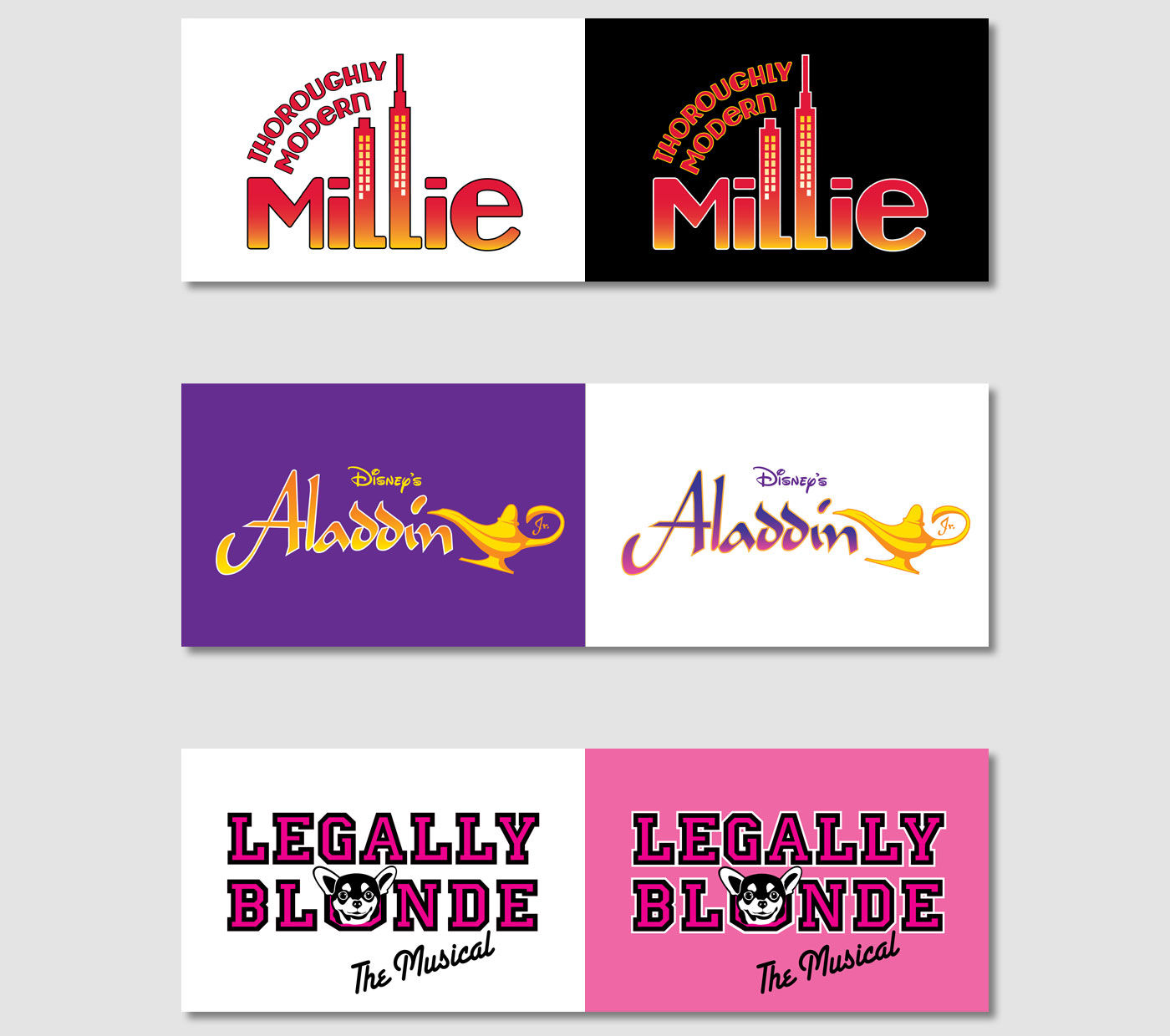 Berkeley Hall School Galas
Each year, a new gala theme would be chosen and my challenge was to come up with its unique look and feel, starting with the logo. I loved being able to concentrate on the playful nature of each distinct theme and then interpret the design across all platforms, including invitations, programs, outdoor signage, videos, eblasts, web banners and promotional swag.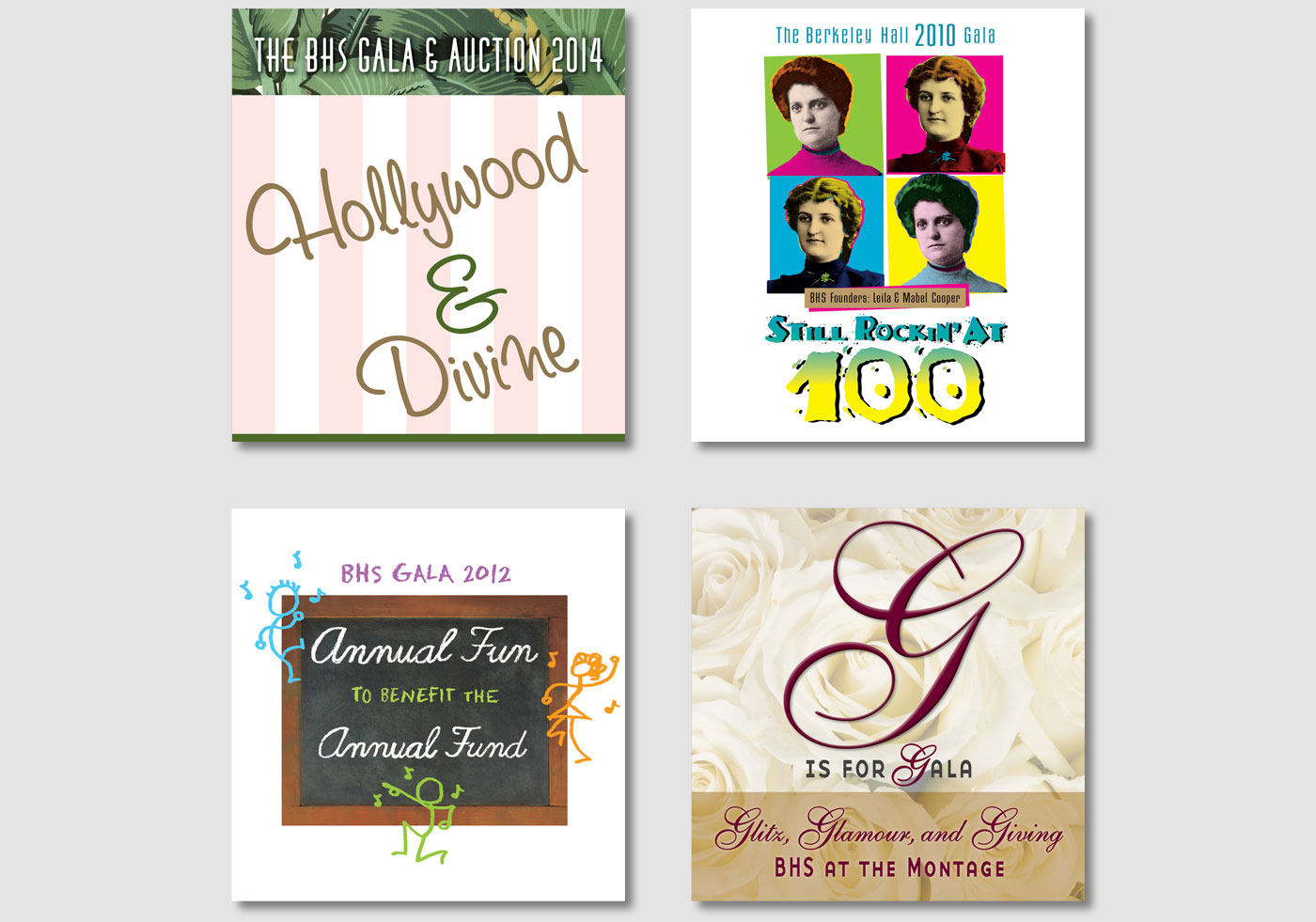 Special-T-Painting
What's the most impactful way to announce a house painting business? Visually telling the story is one solution. The paint and roller graphic, along with the brushstroke "T", are meant to provide a quick read to drivers passing the yard signs outside each homeowner's in-progress property. Employee t-shirts as well as matching business cards, labels and stationary complete the look.